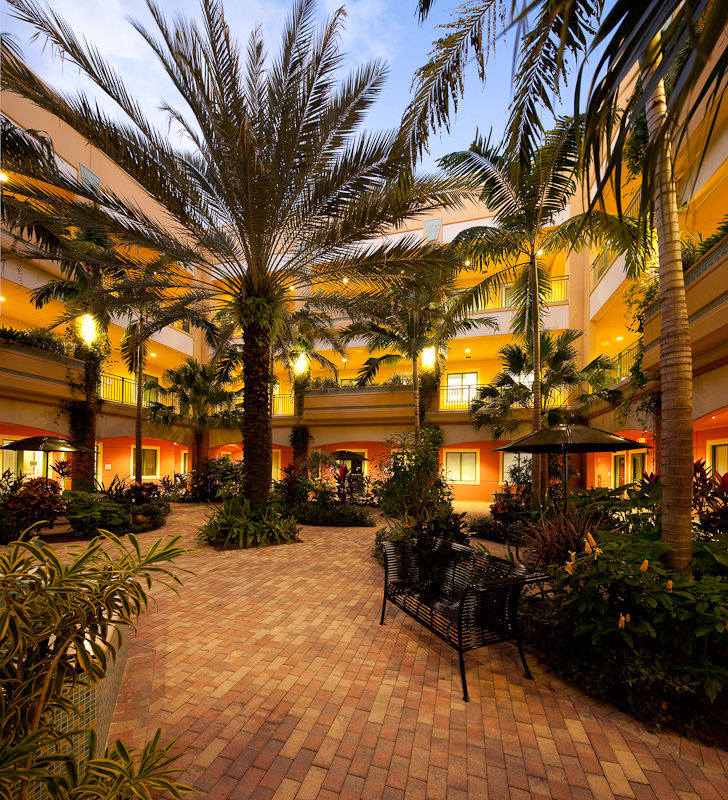 Peninsula Corporate Center at Congress consists of six individual connected  buildings, surrounding a spectacular fountain courtyard.
The courtyard provides tables and benches for lunch or an informal meeting with the comforting sounds of our fountain.
A mosaic runs from the fountain pool up along the elevator shaft where the building's three-story atrium opens up to the blue skies of South Florida.
The Courtyard is accessible from any of the building's 5 entrances, two of which are equipped with card key systems to access the building after hours and on weekends.